This past Christmas I did a "semi-homemade" Christmas. (Having 3 teen-aged boys made the it difficult to have a complete homemade Christmas. I wanted to make them all
Snuggies
, but 2 out of 3 rejected the idea.) My daughter and SIL actually had an IOU because my computer printer had issues and wouldn't print. But the following is what I made for them.
I made a monogrammed wall art using Microsoft Word on my PC. I first typed their last name, Moser. Then in all lowercase letters I typed events and celebrations and a few humorous things in consecutive order of their 3 1/2 years together. I didn't use any punctuation to seperate the events, although you could use a dash or infinity sign etc. if you chose to. I did not, in part, because after several events are on the page you will spend quite a bit of time playing with margins, spacing and font size.
In order to make the first letter of the last name so big, you use the 'drop cap' option. You will find this option under 'Insert' and then on the 'text' section towards the right. I always used the 2007 version of Word. So if your version is different, you may have to search for this option.
For the events I used font BernhardFashionBT in size 22. For the 'M' I used Goudy OlSt Bt in size 399!
After some playing around with the font, I did delete somethings that didn't fit right and reworded some for spacing. If you get frustrated, SAVE it and walk away. There are variations you can do to fit the person you are making it for.
Child's Room
- Use the first initial of your child and then for the events use milestones in their lives. Possibly religious achievements, recitals, performances, vacations, funny things they have said etc. I think this is a great way to accentuate the positive in their lives.
Wedding Gift
- Use the last name initial, center it and then use the words from the invitation and create a border. It will look similar to this...
This wall art has the last name initial centered then a border (Using
Power Point
-I made the border in text boxes then rotate them - after making the lines of the box white to match my paper). The border is the names of the last 6 generations of Johnson's who carry on the family name. So the youngest is my 6 year old great nephew and the oldest is my great grandfather.
Have fun with it. Get creative. This wall art is only as expensive as you choose, depending on the frame you put it in. Make your own frame and the gift becomes completely homemade.
Disclaimer: I am not a graphic designer. I do this kind of thing often and learn something new each time. There could be an easier way to do it. Ask around to someone who knows more about layouts on the PC, they may laugh at my techniques- or lack thereof. Happy Crafting!
~jan
I have linked to...
I heart naptime w/ Chocolate Sundaes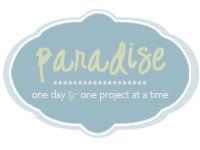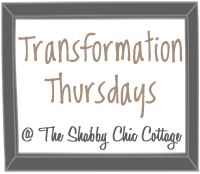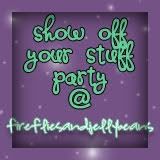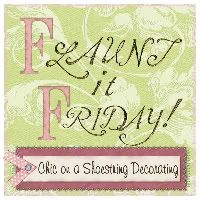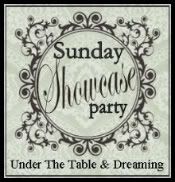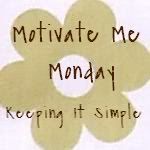 Making Your Home Sing Monday at...